General information and conditions
The rates are including:

- V.A.T. and local taxes
- full comprehensive insurance
- third party insurance (fire, theft, glass)
underneath and tyres insurance
- passenger insurance
- maintenance (oil, greasing etc.)
- road map from Rhodes
- technical car repair service
- baby seat on request

Only unleaded petrol is used and paid by the renter.
Traffic fines:
Tickets and administrative sanctions fines for traffic violations during the rental period are the renters responsibility in total.
My clients can washed their cars from us during the hire period (without jeeps and cabrio) for free by "Quick Carwash"!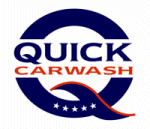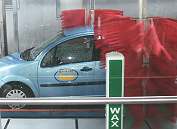 Driving licence:

The minimum age limit is 21 years old for the car-group A. For all other car-groups the minimum age limit is 23 years old and the driver must have held full valid licence for a minimum of two years.


Other information:
Member of the automobile association of Greece.

All kilometers are free of charge (unlimited kilometers).

Cars can be deliver to hotel at renters request.

Almost 180 cars be available.

You find our main office in Faliraki, next to the hotel Calypso.