Here you find us in Faliraki:
Our office is approx. 1.5 km apart from the center of Faliraki and next to the hotel Calypso.
From the hotels Pegasos, Blue Sea, Olympos, Rhodos Royal, Esperides, Esperos Palace, Esperos Village, Faliraki Bay and Sun Palace you reach us within a few minutes by feet.
Open daily from 8.30 to 14.00 and 16.30 to 22.00 EET.
Since the season of 2012 we have a second office. You find this office in Hotel Ladiko. Opening from begin of May to the end of October: daily from 08:00 until 11:30 and from 17:30 until 22:00.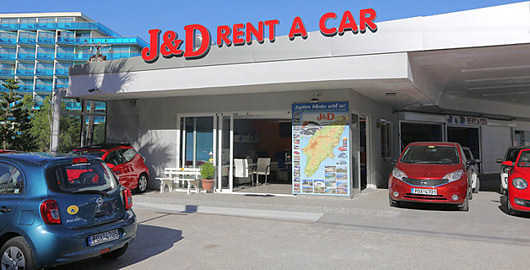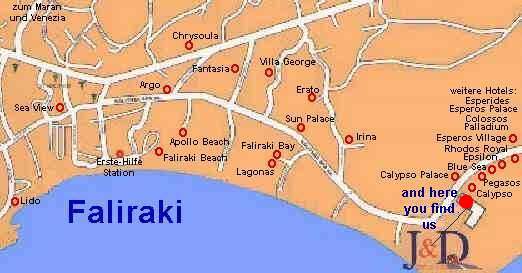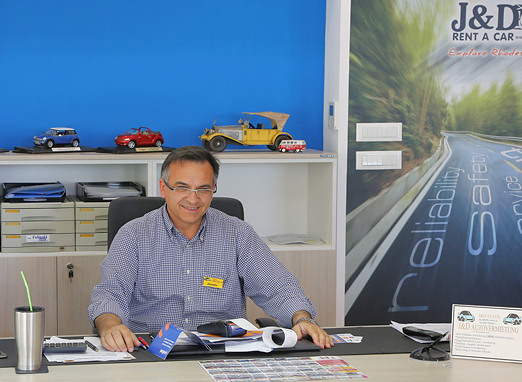 Manager Jiannis Korfiatis